We are a family-owned business in Alachua, Florida providing new, returned, and overstock merchandise at wholesale prices.
We are here to serve you!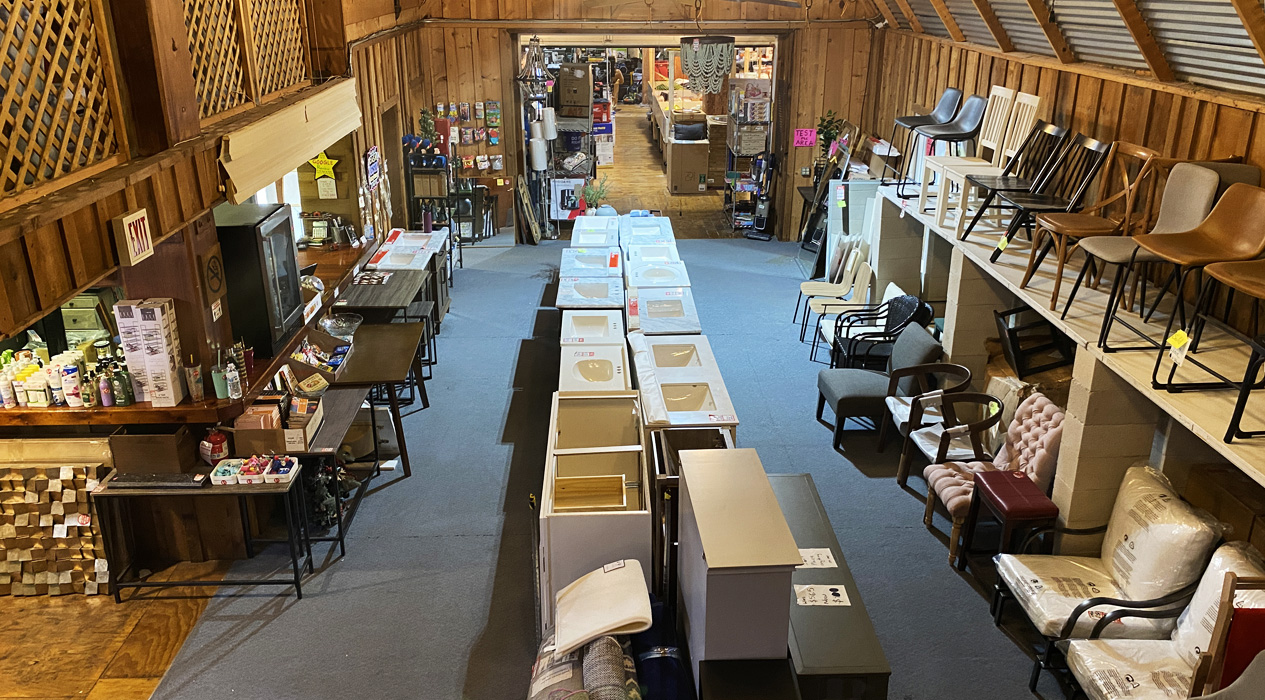 Florida Liquidation Warehouse opened its doors in the fall of 2021 in Alachua, Florida. As a big box retailer, bargain outlet, pallet sales, and discount store, we provide new, returned, and overstock items at wholesale prices.
Our building was previously a country music space called the Dance Barn and its wood-paneled walls and rustic chandeliers showcase those origins. Early in 2022, we constructed a 2400 sq. ft. warehouse space to hold pallets and new inventory.
We are a family-owned business committed to responding to the needs of our customers and being a foundational local business in Alachua, Florida to serve customers in Alachua, High Springs, Gainesville, and the surrounding areas.
"We were surprised at the interesting & cool items for sale! Wow! And the place is huge!!! Builders supplies, tools, clothing, some furniture, heaters, tile, & much more.
The owners were genuinely nice, and reading other reviews I see it's a family-owned business. Well worth your time to check it out."
"This is my new favorite store! We went there looking for wood floors for the tiny home we're building and found so much more. Besides the quality products being sold at great prices, the store is owned and operated by one of the nicest families. We had an unexpected problem with our floors and the owners made it right! They were compassionate and thoughtful about helping us solve our problem! Would highly recommend them for all your renovation and home-improvement needs!"
"Great place to shop for any level of home renovations or even if you just want to freshen up the look of a room. The owners are very friendly and helpful! Already saved myself over $1000 in 3 trips (bathroom vanity/storage cabinet, ceiling fans and misc lighting). Will definitely be back for more!"
Get notified of new items in store first! Join our Facebook Group.
We post highlighted items and new items for sale in the Florida Wholesale Liquidation Facebook Group. Become a member to stay informed.